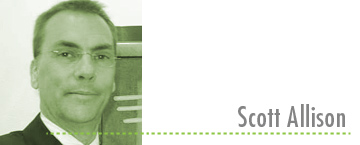 Scott Allison, CIG's trade show specialist, develops lead-generating event strategies using his strong creative talent and nearly 20 years of marketing and sales experience with Fortune 100 Companies - including significant experience with General Motors, the world's largest automotive manufacturer and Progress Energy, a major electrical provider/coal producer.
"Leveraging the Power of the Team" Scott has lead, or contributed to the successful execution of over 1,000 auto shows worldwide, including the Frankfurt Germany, Geneva Switzerland, and Paris France International Auto Show, where he gained international industry acclaim for introducing a new model 6 weeks ahead of production in the U.S., sold during the show, with fully homologated to French vehicle standards.
Possessing a keen eye for detail, and a sense of playful creativity, Scott has been credited with innovative strategies that gave his products that "extra edge" in attracting the attention of consumers. Whether utilizing a simple technique such as "going dark" with the ambient lighting over the display space in a convention center, or highlighting product with a full array of theatrical "spot" lighting, Scott knows how to evoke the emotional connection between consumer and product.
Following the premise that "everything speaks", Scott takes the time to understand what is important to his audience and strives to incorporate this in the themes of his advertising creative, conveying complex concepts to the consumer in a simple way. This philosophy was the impetus behind Saturn's "Stork" commercial when Scott was challenged to develop a concept that would effectively convey Saturn's vehicle exchange program.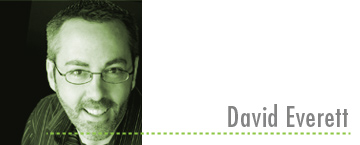 For over 25 years, David has created strategic marketing pieces and award-winning media and print campaigns for multiple industries including real estate, casinos & gaming, tourism, entertainment, healthcare, interior design, city government, industrial and manufacturing. This diverse clientele has allowed him to develop products from the simplest print job to complex packaging design.
David believes that good, solid creativity comes from knowing who your client is, understanding their needs and thinking outside the box. He uses the latest methods to develop corporate branding, web site design/programming, photo realistic 3D modeling, and digital photo manipulation.
David has been recognized multiple times by the American Advertising Federation, winning 10 Gold Awards (Web Site and Print), 15 Silver (Web Site and Print), 2 Best in Show (Web Site) and a State Gold Award (Web Site). He has owned and operated his own freelance design firm, DHE Design, since 1998.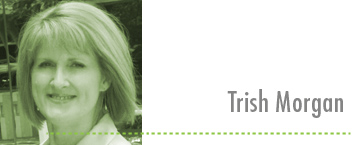 Trish Morgan is a brand and strategic marketing specialist with over 20 years combined experience in the advertising, publishing and medical device industries. She instinctively relates to the client's market demographic and individualizes strategies that encompass multiple marketing channels to create a strong unified brand.
Trish has worked with clients to develop brand strategies, product launches, media campaigns, press releases, corporate communication, logos, sales collateral materials, product packaging, premiums, exhibits, events, investor presentations, and website content. Her experience includes the rebranding of a publicly-traded medical device company after multiple acquisitions. The rebranding included marketing, communication and brand identity materials for 5 companies and 13 product lines inside an FDA-regulated environment. Trish is a principal in Corp Image Group and founder of El Dorado Cartography & Marketing, a specialty marketing firm established in 2003.
During her marketing and publishing career, she has worked with companies as diverse as GTE-Verizon, Rand McNally, Budget Car and Truck Rental, Hilton Hotels, Global Med Technologies, numerous real estate companies and over 30 chambers of commerce, tourism and economic development agencies, to create unique marketing and cartographic products. She and her team received GTE-Verizon Directories' "Supplier Recognition Award" for quality, given to the top suppliers nationwide, for their work creating magazine content and maps in the GTE-Verizon directories.
As vice president and general manager for the second largest military guide publisher in the U.S., Trish led a team of sales, production, creative and cartographic staff in creating cutting-edge magazines and maps for the Department of Defense.
Josh Unfried is well-known throughout the greater Sacramento region as an online marketing and social media expert with practical experience leveraging social media for all facets of business, from lead generation to customer service. He has developed B2B and B2C solutions for the Internet technology, healthcare, sports & fitness, non-profit, recreation & outdoor, dental, chiropractic, education, retail, real estate and e-commerce industries. Using his online marketing, skills, Josh helped propel a tech startup into INC Magazine's List of Fastest Growing Companies in America for two consecutive years.
In addition to providing products and services to help companies establish a successful online media presence, Josh teaches companies how to improve their connection with their customers and prospects online, and increase word-of-mouth via social media outreach and engagement. Josh's firm, WindFarm Online Marketing, is a full-service online marketing agency focused on an integrated approach to growing business online through effective strategy, search engine optimization, websites and social media.
Josh shares his practical experience with clients as a successful blog developer and co-founder of the popular MomFaves.com, an online social network he launched (with no marketing budget via social media), for moms who have a passion for sharing and educating other moms about their favorite things. He is also co-founder of TweetFlow, a Y Combinator company and Twitter-based business app., and founder of Placer Business Tweetup events, where 60 or so local business owners meet every month to network and use their online influence to support each other.
He has recently launched MyOnlineMarketingNow.com, a virtual marketing education platform for businesses and non-profits. The "do-it-yourself" online marketing and search engine optimization site also provides affordable online training and coaching subscriptions for small business owners.
Josh has been featured on Fox 40 News, the Sacramento Business Journal, the Placer Herald, and several online news feeds as a subject matter expert. A lively and entertaining speaker, Josh has been asked to speak, train, coach and consult for multiple companies, franchises, groups, associations and local chambers.
Leveraging more than 14 years of extensive public relations and media strategy experience, Ray Young develops and manages clients' national and regional public image campaigns. His experience spans numerous business sectors, including finance, real estate, legal, healthcare, technology, agriculture and education.
Ray has repeatedly been recognized for excellence in public relations; winning professional awards for specific PR programs and campaigns, for managing individual PR events, and for opinion, press release and media advisory writing. A graduate of UCLA, Ray's expertise includes client placement on major national networks, radio, major newspapers and wire services.

Specifically, he's coordinated myriad media campaigns during high-profile PR moments, including public company merger and acquisition announcements, public company earnings, U.S. Supreme Court arguments and decisions, and multiple California gubernatorial campaign events with former New York City Mayor Rudy Giuliani and then President George W. Bush.

In addition to his traditional public relations background, Ray helps businesses implement Facebook, Twitter, LinkedIn and other social networking strategies into their marketing programs.

Before launching his firm, Razor Sharp PR, Ray was senior vice president of Halldin Public Relations. Prior to Halldin, Ray served as the deputy press secretary to California GOP gubernatorial candidate Bill Simon Jr. and was also the public relations coordinator for iVentex Solutions, an IT consulting firm.